FabulaBox® is a French design brand of ecological toys that contributes to the development of children! The entire company radiates 'ecofriendly'! For example, the cardboard is FSC, the inks are organic and vegetable and the containers are made of bioplastic.
With Fabulabox®, flexible and durable toys can be used to build sets with all your other toys. FabulaBox® is challenging and educational and connects children in their play. Because of course you build the most beautiful cities together for all your other toys.
Play is essential for children's development, but the majority of disposable plastic toys have little educational value and their production is a real environmental problem. Fabulabox was born from the desire to invent exciting toys for children that are also useful for their development.
With the help of therapists, teachers, parents and especially looking at children, the crazy idea was to create beautiful models that combine freedom of construction, educational value, design and creativity in a new system: Fabulabox Dream-a-city. fantastic sets that are easy to assemble yourself and also easy to store again, make it possible to strengthen the most important lessons of all children from 4 to 10 years old in 4 phases (building, creating, concentrating and imagining).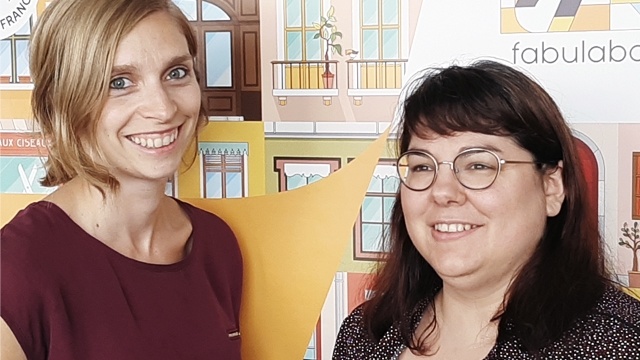 Alexandra is the founder of Fabulabox® and used to be a typical 'why' child. Now a mother of 2 very energetic 'why' boys, her experience and her training as a neuroscientist and pedagogue have led her to invent and develop better toys that are accessible to ALL children. Carole, on the right, was an imaginative child, enthusiastic for stories and discoveries. She enjoys the details that change everything, and that every element of the game improves the experience and benefits for the children. She is responsible for innovation and design.